County Championships Round Up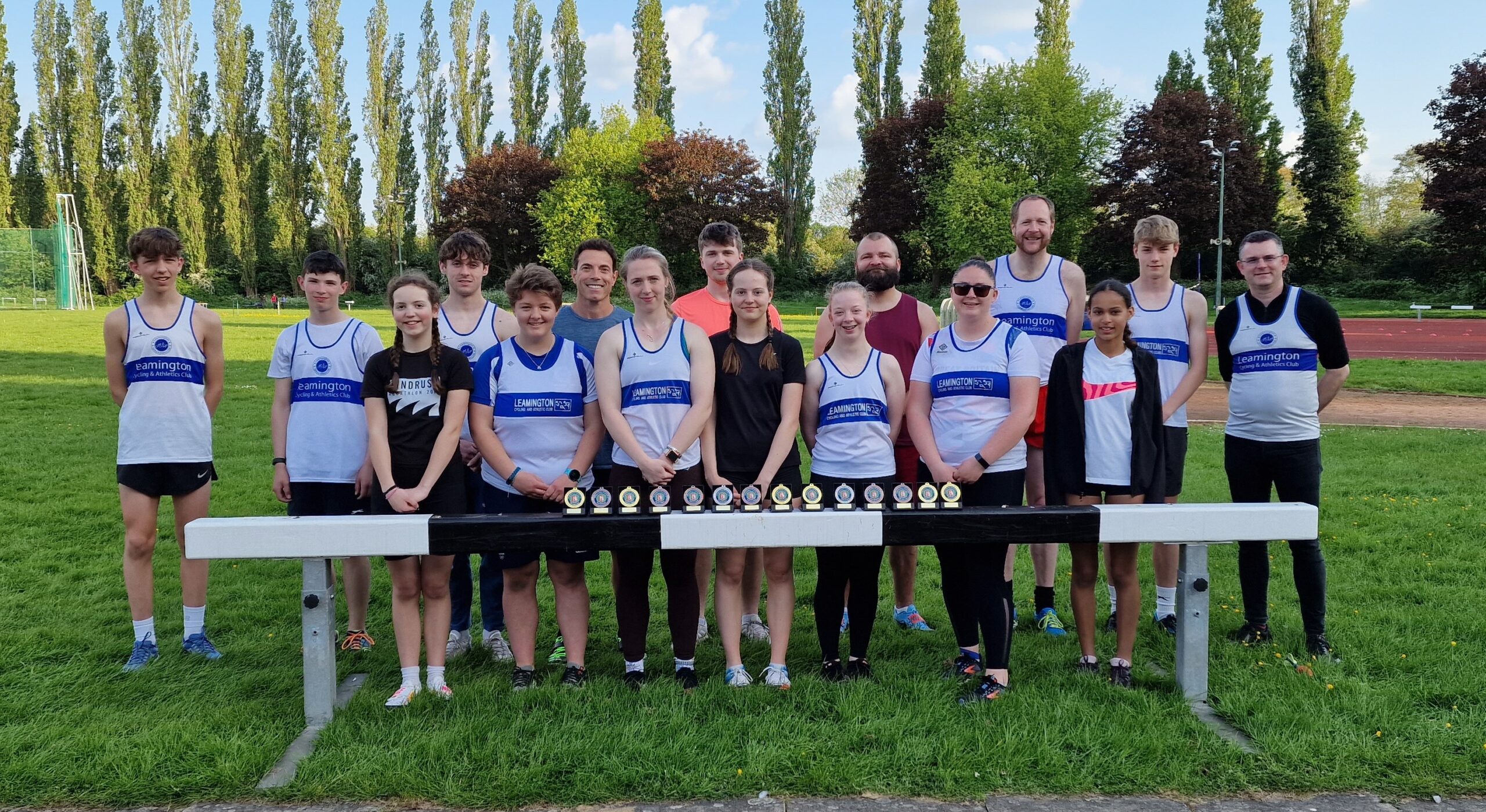 A report from the 2023 Warwickshire County Championships this weekend.
In the field
Women's hammer competition – gold for Sorrel Lockhart, U13G threw 11.26m in her second competition. Tamsin Hoult, SenW got bronze throwing 35.25m. Karoline Schneider, SenW got a PB of 26.42m.
Women's discus – silver for Lauren Ashbourne, SenW, 26.89m
Men's javelin – gold for Matthew Ashbourne, SenM, 41.82m and silver for Rob Egan, SenM, 22.15m
Men's shot put – we had a 1,2,3 for Senior Men with Matthew Ashbourne taking gold with 9.40m, silver for Gavin Card, 7.88m and bronze for Rob Egan, 7.23m
U15B javelin brought an excellent result for Alistair Crossley winning gold and getting a new PB with a throw of 42.98m
A medal filled day for our pv group. Gold (Thomas) silver (Gavin) bronze (Rob) in senior men. Gold in u17m (Finn) & u17w (Ella). Silver u15b (James) & bronze u15g (Poppy). PBs for Thomas 3.75 (new m35 record) & Ella 2.80 with a new m45 club record for Gavin of 3.60 in his first competition for around 27 years. Strong start to outdoor season!
The Men's hammer competition was a real treat. We had two excellent throwers for Leamington C&AC, Andrejs Vircis who has moved over from Coventry Godiva and Archie Small who is on the EA Junior Talent Programme. Andrejs gained a silver medal with a throw of 54.09m and Archie got bronze throwing 45.79m. These guys were throwing alongside Craig Murch who threw at the 2022 Commonwealth Games. He won today with a throw of 69.64m
In Men's discus Matthew Ashbourne came away with gold and new PB, throwing 30.85.
There was another silver and bronze in the Women's shot put with Mary Carter throwing 9.39m and Tamsin Hoult getting 7.70m.
U15G javelin saw a new PB for Poppy Lockart with a throw of 20.51m. Good progress being made here.
One of the last throws events of the weekend was the Women's javelin. We had a stronger set of throwers in this and they didn't disappoint. In gold place and with a new PB for the U17W was Hollie Duckett throwing 38.01m. This is also the ESAA standard for her age group. For the U20W, Megan Marsh took gold, having missed out many times in the past with a throw of 27.72m. Finally for the Senior Women, we had a gold and bronze. Lauren Ashbourne threw 39.00m for a new PB and qualifying for the England U23 Champs. Mary Carter threw 27.73m for a bronze medal.
A lot of hard work over the last 13 months went into Zac Cale finally jumping over 13m with 13.14m on his second jump at Triple Jump at Warks champs to win the U20 age group TJ.
Kitty Sutherland was 4th in the u13 Long jump with a jump of 3.55m. Kitty is first year of u13, with lots more to come!
Mark Elliott won the senior men's High jump with a new M40 club record with a jump of 1.70m
On the track
Phoebe ran 13.26 in 100m. Very close to on. 65.67 in 400m.
Nathan yesterday ran 57.91 in 400. With the race being an hour behind. R&N athletes being annoying (putting that mildly). And changing lanes at the last minute. A very good run.
Archie Lane lead from the front to win the u15 boys 1500m race with Kieran Halsey 3rd and team mates Caleb Davy and Jonny Mothersdale coming 6th and 9th.
The the girls race Lily Hunter came 2nd and team mate Esther Vaughan was 6th
Jonny MOTHERSDALE also ran the 1500m Steeplechase earlier in the day to win his race.
Finally Ana Lovett ran well to come 4th in the 3000m
Quad kids
A massive congratulations to our U11s, Harvey, Monty, Edward, Evan, Harry, Leo and Eliza, who all competed in the Warwickshire Quad Kids.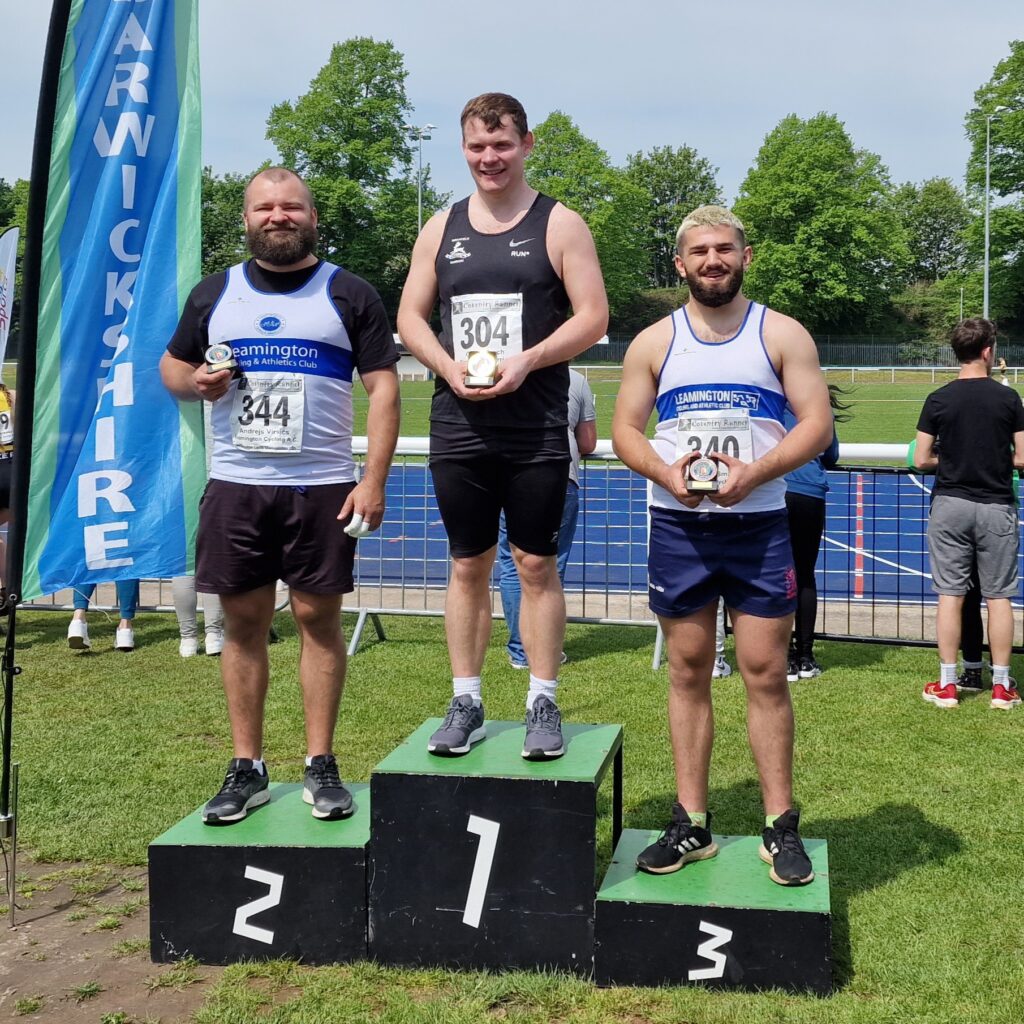 ---
---
---