Our throwing group is a collection of athletes aging from U13 upwards and range from beginner to experienced in their chosen discipline.  The most popular event in the group is javelin, but there are some some athletes training in hammer, discus and shot put.
Training times for the group are;
Tuesday 18:00 – 20:00
Thursday 18:00 – 20:00
Sunday 10:00 – 12:00
Training sessions vary depending on the time of year.  During the summer the focus is on competition throws.  During the winter months there is a switch to include more strength and conditioning work as well as breaking down the throws into specific parts and working on those.
The groups has access to a gym with weights, plyometric equipment and a range of other training aids.  Beginners can use the throwing implements at the track.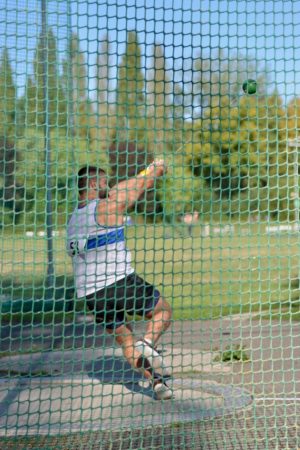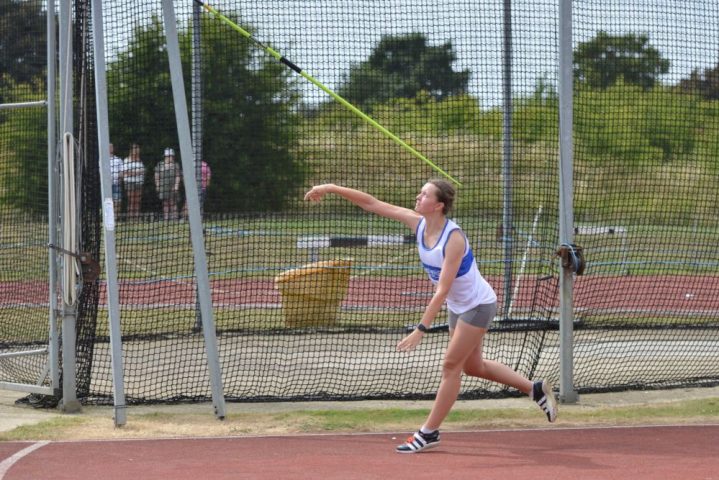 Javelin
All levels are welcome even if you have never thrown before.  Coaching will start with the basics and progress at pace you are comfortable with.  Sessions will include drills and advice on things that can be done at home.
Beginners will learn how to grip the javelin, how to throw overhead and how to start an approach.  Using practice drills they will start to link these together with a view to progressing to more advanced techniques and full power throws.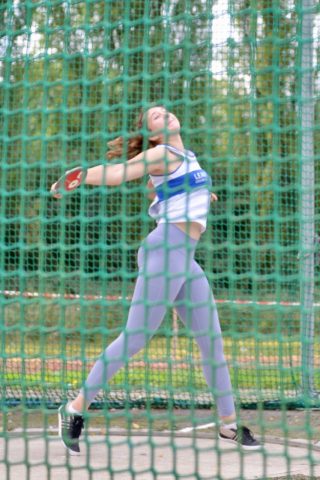 Discus
To throw the discus with the proper technique, you must complete one-and-a-half rotations in the ring.  Coaching will teach you how to break this down before building back up into an efficient and powerful throw.
Shot Put
Learn the basics of shot put before progressing into more advanced techniques such a glide or rotational.