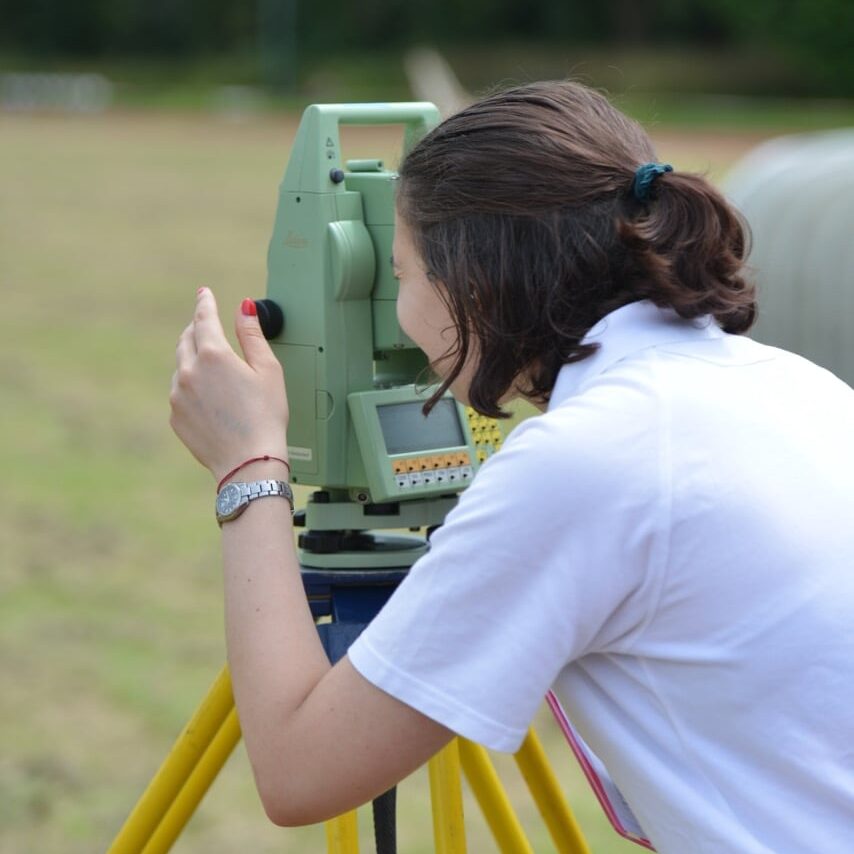 EDM measurement being taken
The Importance of Officials
Simply put, without officials there would be no competitions.  This team of people is responsible for making sure that the rules are adhered to in a fair and decisive manner.
The level of officials throughout many clubs ranges from those who are happy to just help their local club right through to experienced officials who will attend national and international meetings right up to the Olympic Games.
What makes a good Official?
Being an official has many skills – fair, empathetic, professional, impartial, level-headed to list but a few.  An official doesn't have to have a background in athletics as the knowledge will be learnt while in the role.
Additionally an official doesn't need to be in their later years.  Is it possible to start from 14 years of age though there are some safety restrictions until a person reaches 16.
Leamington C&AC Officials
Within our Club we are fortunate to have an exceptional Officials Coordinator, Mary Hodges.  Mary is a Level 4 Endurance and Level 4 Field Judge and has attended many high level meetings including the  2012 Olympic Games in London and the 2018 Commonwealth Games in Australia.  Additionally she has been a mentor for UK Athletics, passing on her knowledge and guidance to officials working their way through the levels.
Over the past four years she has doubled the number of officials within the club from fifteen to thirty.  These vary from a few level 1s up to level 3.  They are all given support and encouragement and are able to gain practical experience from a range of league, county, region and sometimes national level meetings.
A majority of people who become officials find it very rewarding.  The great thing is that you can do as much or as little as suits your lifestyle.  Some officials are happy to support a club when it goes to league matches, others want to push themselves and attend prestigious televised meetings.
Is there any training available?
UK Athletics provide an Officials Pathway on their website –  uka.org.uk/officials
There is also a basic course to enable help officials to decide if they want to be a track judge or field judge.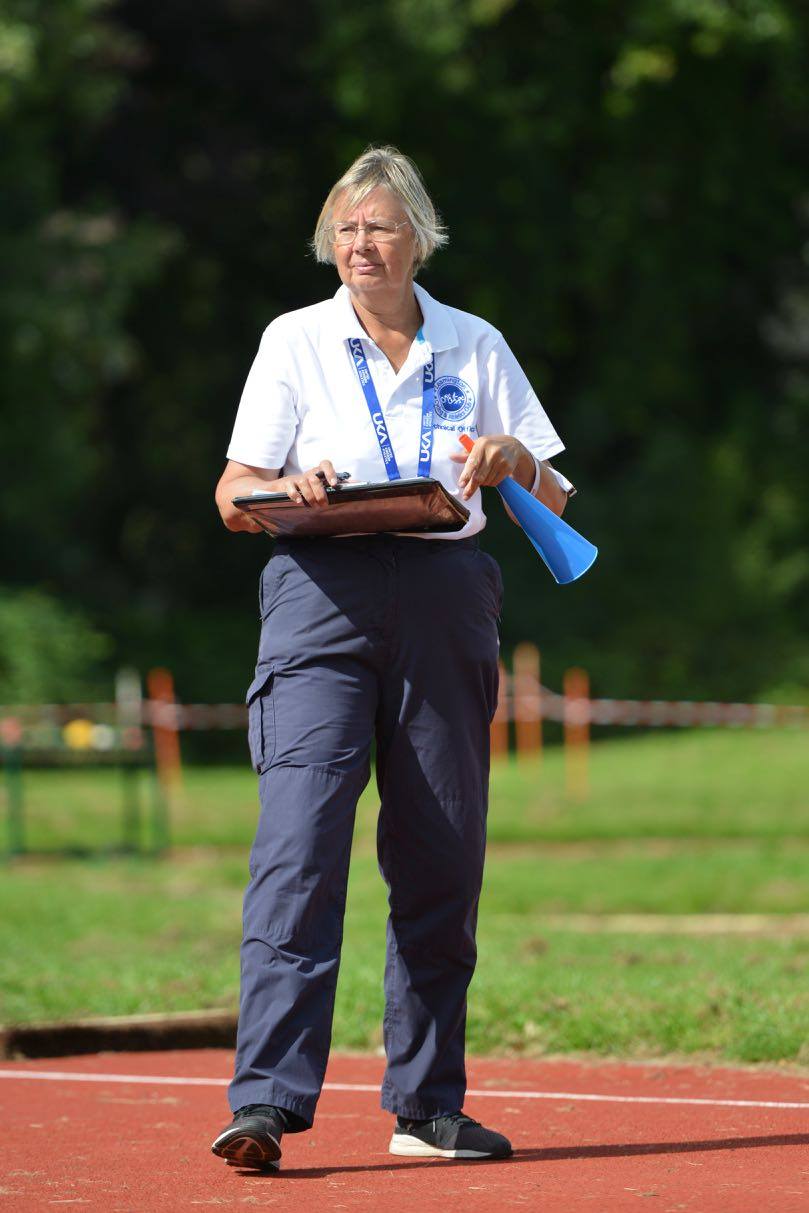 Mary Hodges
Leamington C&AC Officials Coordinator
OK I'm interested, what do I need to do?
Firstly you should contact Mary, she can be emailed at officials@leamingtoncac.org.uk.  She will talk to you and find out which disciplines you are interested in working in.  Following on from that the Club will arrange some training courses, these are quite short and consist of a H&S module and a Level 1 Officials course.
To achieve Level 1 Accreditation you only need to come along to four events as an official.  These are submitted to UKA and your licence will be issued. 
Should you then decide to continue a further six events will be needed to reach Level 2.  Many officials are quite happy reaching that level as they are able to stay within the club events and work with teams they know well.
We would like to encourage some younger members to get involved if they have time when they are not competing.  It is another skill which they can develop and can also benefit them in other areas too.
Step 1
Contact Mary and discuss how you would like to be involved.
1
Step 2
Arrange the training courses - H&S & Level 1 Officials course
2
Step 3
Work with the Officials Team at four events to obtain a Level 1 Licence.
3